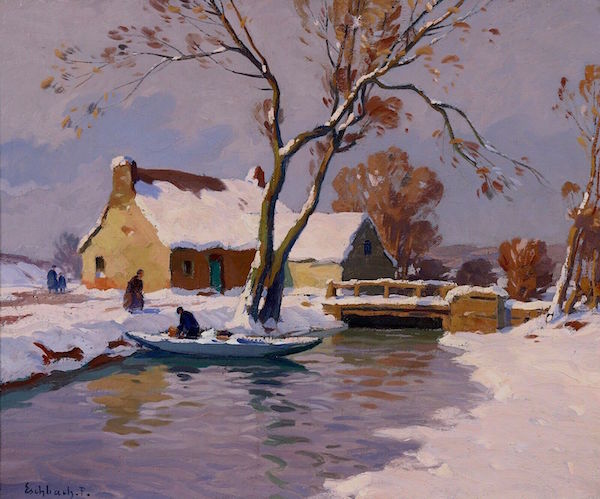 Paul André Eschbach, French (1881-1961)
Embarking in Winter
Oil on canvas 21 x 26, framed 30 x 35
$2200


Paul André Jean Eschbach was a pupil of Jean-Paul Laurens and Pharaon
Abdon Leon de Winter. He exhibited regularly in Paris at the Salon des
Artistes Français, of which he eventually became a member. In 1907, he
won a third-class medal and in 1920 a gold medal. He taught at the
Académie Julian from 1912 to 1938. His works can be found in several
provincial museums. After 1920, he tired of the interior and genre
scenes to which he had confined himself, started painting portraits and
made a reputation as a landscapist. He also painted seascapes and cloud
effects.